Added this, from my comments in reply to Leila, but felt it was worthwhile to paste it here:

...you are born with a mitochondrial disorder (it's passed genetically from mother to child). Most people get diagnosed in childhood, others not until they are adults. Often, if a child is more affected, they'll be diagnosed & subsequently other family members, siblings, mother, etc. are then diagnosed (& may be asymptomatic).

It varies as to when the disease may "show its face." For some, it's apparent at birth that something is wrong, but often the accurate diagnosis isn't made for months to years. For others, the affects of the disease worsen with time, and others it remains "dormant," if you will, until older childhood. The pattern that is described in this particular case, a child with chronic ear infections who then develops neurological symptoms, would fit the mito mold. Regression, and/or addition of symptoms is not uncommon in mito. Sometimes, it is an illness that puts the disease in the spotlight. For my child, it was a liver enzyme test result and lactic acidosis (plus history of neurological issues, delays, physical defects, etc.) the led them to suspect mito and send us for testing. Our case was fairly typical, among other families I have met who have mito.

I really don't know how or who could point right to the vaccine, and say that's what aggravated or worsened her mito. Yes, people with mito can have immune reactions, etc. But, was it the vaccine? A virus? It could have been any number of "triggers" OR simply the disease escalating on its own.

I really, really would love to read more as to why the gov't conceded. I have a strong feeling it was due to lack of understanding of mito and/or assuming the vaccine was the only possible agitator. How strong does the burden of proof need to be in a case like this? I assume if there's the slightest chance that a vaccine could have negatively affected this child, then they had to concede. But, again, this does not set a precedence for the majority of vaccine-autism cases, as it has nothing to do with those.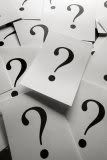 So, I read more into this case, regarding the "Government Concedes Vaccine-Autism Case In Federal Court - Now What?" article by David Kirby. And, I'm throwing some questions back at him.

This is my reply to Kirby's piece. The link I refer to is this (please read!!).


Please go to the link above and READ THE FACTS:

This child has a mitonchondrial disorder, as diagnosed by one of the foremost experts in the field. Learn & understand mito, and realize this case has NOTHING to do with the views you have regarding autism & vaccines.

I know most here are energized by this case's decision, but there is no connection whatsoever to this child's case and the majority of you here. Furthermore, if you read the case information and educate yourself on mitochondrial disorder, it becomes apparent that solely blaming vaccines, even in this case, is utterly inappropriate. I am dumbfounded by the decision made here. With all that is known about mitochondrial diseases, its symptoms and patterns, it cannot be said whether this child would not have had a regression without the vaccines. Additionally, who is supposed to be held accountable here? This child has a DISEASE that affects every organ in her body, no one knew that when she had her vaccines. Whose fault, exactly, is that?
After reading the additional information for this case, I am even more enraged. What is extremely interesting is that
NO WHERE in the case documentation does it state this child was ever diagnosed with Autism
. I'll repeat, despite the title of Kirby's article, and his own claim that the "girl also met the Diagnostic and Statistical Manual for Mental Disorders (DSM-IV) official criteria for autism," this child was not diagnosed officially with autism (unless that one key point was left out of the now-open records). Instead, the child was given labels like "with autistic features," etc. Furthermore, this child had a history of ear infections, requiring tubes, prior to the last dose of vaccines and subsequent regression. Also, once tests were begun on this child, abnormalities were apparent:
In his assessment, Dr. Kelley affirmed that CHILD's history and lab results were consistent with "an etiologically unexplained metabolic disorder that appear[ed] to be a common cause of developmental regression." Id. at 7. He continued to note that

children with biochemical profiles similar to CHILD's develop normally until sometime between the first and second year of life when their metabolic pattern becomes apparent, at which time they developmentally regress

. Id. Dr. Kelley described this condition as "mitochondrial PPD." Id.
This led the family to Dr. Shoffner in Atlanta (the
same
physician we in fact saw for our daughter), he is an expert in the field and highly respected. He ran the same tests on this child as our daughter, and several irregularities were found:
A CSF organic acids test, on January 8, 2002, displayed an increased lactate to pyruvate ratio of 28,1 which can be seen in disorders of mitochondrial oxidative phosphorylation. Id. at 22. A muscle biopsy test for oxidative phosphorylation disease revealed abnormal results for Type One and Three. Id. at 3. The most prominent findings were scattered atrophic myofibers that were mostly type one oxidative phosphorylation dependent myofibers, mild increase in lipid in selected myofibers, and occasional myofiber with reduced cytochrome c oxidase activity. Id. at 7. After reviewing these laboratory results,

Dr. Schoffner diagnosed CHILD with oxidative phosphorylation disease

. Id. at 3. In February 2004, a mitochondrial DNA ("mtDNA") point mutation analysis revealed a single nucleotide change in the 16S ribosomal RNA gene (T2387C).
How and when vaccines came into this, I have no idea. Again, as a parent who at one time feared my child had mitochondrial disorder, one of the things I feared most was regression, loss of skills, etc. How and who actually proved it was the vaccines at fault, and not the mitochondrial dysfunction? And, once again, if it was indeed the vaccines that affected or worsened this child's condition, who really is to blame? Her mother for giving her affected mitochondria? The doctors for not being psychic and testing her at birth for this disease? The vaccine companies, for not knowing that a pediatrician was going to inject vaccines, as a safeguard from illnesses like
mumps, rubella, and pertussis
, into a child whose body may not be able to handle it like the majority of the population?
Kirby tries to make some point here:
When a kid with peanut allergy eats a peanut and dies, we don't say "his underlying metabolic condition was significantly aggravated to the extent of manifesting as an anaphylactic shock with features of death."

No, we say the peanut killed the poor boy. Remove the peanut from the equation, and he would still be with us today.
Okay, Mr. Kirby, so then do we sue Planters & all the other peanut companies out there? Do we sue the grocery store for selling them? Do we ban peanuts completely? Do we hold someone accountable, if no one was even aware that the child had a peanut allergy and died or became very ill from ingesting a peanut????
Seriously, can anyone explain how the Division of
Vaccine Injury Compensation, Department of Health and Human Services (DVIC)
came to this conclusion? I'll be scratching my head for a good, long time on this one.
Bolds & large fonts added for emphasis by author!