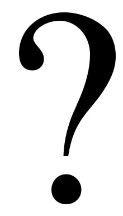 Despite what you may have read, more often than not, the answer will be no. This article may be helpful to those concerned about this:

FOR some years now, researchers have known that children with mitochondrial disorders can develop autism-like symptoms, or even full-blown autism. A 2005 study of 69 Portuguese children with autism found mitochondrial abnormalities that disrupted energy production in five of them, (Developmental Medicine and Child Neurology, DOI: 10.1017/S0012162205000332).

The big question is whether the girl whose family is due to receive damages would also have developed autism-like symptoms in the absence of vaccination (see main story).

Researchers contacted by New Scientist say that in very crude terms, children with mitochondrial disorders are especially at risk of neurological and muscular abnormalities because muscle and brain cells need so much energy. If mitochondria are faulty and don't supply enough energy, these cells are damaged. Lack of energy can also lead to encephalopathy, or disruption of brain structure, which can in turn cause autism-like symptoms. "Anything that messes up development can cause something that looks like autism," says Lindsey Kent of the University of St Andrews in the UK. But such symptoms are unusual. Mostly, children present with a wide range of developmental disorders of varying severity.

Kent also points out that mitochondrial diseases are very rare - just 5.7 per 100,000 individuals worldwide - and the subsets of disorders linked with autism even rarer. Kent says she is surprised that the court ruled in favour of the girl, arguing that the symptoms would probably have developed whether or not she had been vaccinated. "She has a clear mitochondrial genetic mutation, which is probably the cause of her developmental regression, autistic features and epilepsy," she says. "Whether or not the vaccine unmasked this will never be known, but it seems quite surprising."

Salvatore DiMauro, who has studied links between autism and mitochondrial mutations at Columbia University in New York, agrees. "My guess is that if she had a mitochondrial mutation, sooner or later she would have shown something abnormal," he says.

DiMauro says it's significant that the girl's genetic mutation was in the 16S ribosomal RNA gene, because these are very rare. Only four others are known. The gene plays a pivotal role in protein production, so any mutation that damages this function could have a huge impact on other mitochondrial genes and energy production by cells. "In the girl's case it would be important to prove protein synthesis is disrupted," he says.

DiMauro adds that in children who are "energy-challenged" because of mitochondrial disease, stresses including vaccination could trigger autism-like symptoms. "Children get worse in any stressful event, from having flu to having a vaccination," he says.

Kent says it's imperative in the wake of the ruling that parents don't lose confidence in vaccines. "That's what concerns me more than anything," she says. "My advice would be to carry on getting children vaccinated."

She says that screening for mitochondrial defects prior to vaccination would be very expensive, and unnecessary as most are very rare, and damage from mitochondrial disorders usually becomes apparent very early in infancy.

Andy Coghlan
It's also
been said
:
"When a common disease has features that set it apart from the pack, or when it involves three or more organ systems, think mitochondria."
What if my autistic child has a mild form of mito?
Typically what we might think of as signs of "mild mito" would actually be more life-affecting than it sounds. Basically, the children I know who are "mildly" affected, they have developmental disabilities, migraines, seizures, failure to thrive and/or feeding difficulties (some have feeding tubes), some have chronic infections, gastrointestinal issues, trouble with temperature regulation, some require at least part-time use of a stroller/wheelchair, symptoms similar to 'mild' CP, etc. Regressions like seen in the case of Hannah Poling can also occur, following fever or illness. If a child has mitochondrial disease and it is affecting their body, even mildly, you will know.
Typically, labs are drawn because a physician is inquiring into why the child is having headaches, limping, nausea, illnesses, etc. The results (often a
comprehensive metabolic profile, CMP
) would point doctors in the direction of metabolic or mitochondrial disorder.
Before a good doctor would put your child through mito testing, they would review all of your child's medical history. If there is nothing significant aside from autism, the doctor will typically suggest alternative screening or to follow-up if child were to become ill or have more symptoms. They are not going to submit a child to invasive testing, without multiple signs or symptoms of mitochondrial disease.
In fact, when we saw the highly-regarded physician who ruled out mitochondrial disease (via biopsy) for our daughter, he remarked that our daughter didn't fit the classic mold of autism. That with all of her health issues and lab results, it was likely she had a genetic or other disease contributing to her medical conditions. Going into the testing, it looked fairly certain that our child would be found to have an underlying genetic disorder (some tests ran included Prader-Willi and Rett Syndrome) or mitochondrial disease. Remember, this is a child with a very large medical file. Her doctors still feel that in the future, a gene or other disorder will be identified that envelopes all of my child's health issues. So, if you bring a child in to see a "mito doc," and your child has classic autism, with no extenuating circumstances, they probably will send you home. There would be no evidence to warrant invasive testing.
If a parent has real concern for their child and some symptoms are there, request a CMP. This will more than likely put all your worries to rest.
For more information:
Mitochondria Research Society
: discusses the variability of symptoms
United Mitochondrial Disease Foundation (UMDF)
Mitochondrial Diseases
: One family shares their experience with mitochondrial disease, great section to read is "When Should I Suspect Mito?"
Mitochondrial and Metabolic Disease Center at UCSD
Important Note:
The term "mildly affected" in regards to mitochondrial disease is similar to the term "high functioning" in autism. It is subjective. If your child is said to be a "high functioning" autistic, typically because one is verbal, do they not struggle at all? I've known "high functioning" autistics who are unable to live by themselves, or work, or handle social situations. So, the level of functioning is in the eye of the person labeled, not the labeler. Likewise in "mildly affected" mitochondrial disease, that person could still die young or be hospitalized at a higher rate than the general population, and suffer very serious health issues.
DISCLAIMER: I am not a physician. I am simply a parent who has knowledge of mitochondrial disease and have more experience with mito than most parents. Other families with autistic children have reached out to me, wanting more information on mitochondrial disease. There is a lot of noise and excitement brought on by the concession case. I hope to help further explain mito to these families.

The Content is not intended as a substitute for professional medical advice, diagnosis, or treatment. Always seek the advice of your physician with any questions you may have regarding a medical condition. Never disregard professional medical advice or delay in seeking it because of content found here.

Thank you.