So, I've been milling over this for a few weeks now. I realize some of my friends may disagree with me on it. I wonder if we are able to get past this hurdle, that perhaps those who are working for adult services can move forward, with real change?

Can we agree that perhaps, there are forms of autism--or perhaps something completely else (not autism, but rather vaccine encephalopathy or something like that?), that are either caused by or worsened by vaccines? Perhaps there are a very small number of children who have something going on with their mitochondria or their immune system, and it makes them susceptible to autistic-like features post-vaccine (or illness, allergen exposure, etc.). For those whose doctors can prove their child is such a case, step aside. I am not for the rebranding of autism ala Kirby, but for cases like these, I say call what your child has something other than autism.

Step aside, stand on a soapbox with a name other than autism. I realize you parents are passionate about your children, and about how you feel your child "became" autistic. But, what you may not realize, is that all the time you are in the media, writing, and visiting message boards spreading stories of so-called recovery and cures for autism, you are taking away from our message. Those of us who have either tried biomed treatments and had no success, those of us who have been tested for and found a proven genetic link, and those of us who feel strongly our child was born autistic--we are fighting for rights and services for our children when they become adults and for the many adult autistics living in the world today.

Every time someone goes on television or writes an article, telling the world that autism is reversible, or that an autistic child can be recovered, you are telling the world that there is no need for adult programs. If the message is that autism can be "cured," then why would anyone want to support or create services for adult autistics? if we can make a distinction between what your child has (not autism) and what my child has (autism), we can all move along further toward our (very different) goals.

Ethically, I have many disagreements with how autistics are often referred to by those who are adamant about recovery. I am saddened that so many parents have great difficulty seeing the gifts that their children are, and I also fear that such beliefs can pull some over the edge. But, for the sake of my child's future and for the benefit of adult autistics, I would be willing to overlook this for now. Allow us to make real change for our children--those who won't recover, and who will need some type of support throughout their adult years.

I am so tired of trying to fight the massive media attacks on vaccines, the profiles of those who have "successfully recovered" their children, and all the viciousness I feel from those who disagree with me. I want to blog and discuss all areas related to autism. However, lately it is those who are attempting to rebrand autism and find blame that are consuming the autism world. I'd love to move past this. Changing the diagnosis is the only way I can think of to make progress.



This is what I wrote when I was feeling much more stressed (& and frustrated, among other emotions) the other day: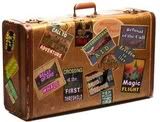 TO THOSE WHO FEEL THEIR CHILD'S "AUTISM" WAS CAUSED BY MERCURY, VACCINES, ENVIRONMENTAL TRIGGERS, AND SO ON:
CAN YOU START CALLING YOUR CHILD'S CONDITION MITO DYSFUNCTION OR VACCINE INJURY OR SOMETHING OTHER THAN AUTISM? THEN YOU CAN PACK YOUR BAGS AND LEAVE THE ISLAND. MY CHILD HAS AUTISM, NOT FROM VACCINES OR ANY OTHER ENVIRONMENTAL FACTOR. PERHAPS ONE DAY, IT WILL BE PROVEN THAT SOME CHILDREN HAVE AUTISTIC-LIKE FEATURES OR SYMPTOMS BECAUSE OF ALLERGIES OR SOMETHING ELSE. FINE. GET YOUR DAN TREATMENT AND 'HEAL' YOUR CHILD. BUT, DO NOT SPEAK FOR ME OR MY CHILD. DO NOT POUR MILLIONS OF DOLLARS INTO THIS VACCINE FAR-FETCHED THEORY. YOU ARE NOT HELPING US. YOU ARE NOT DOING ANYTHING FOR MY CHILD. WHEN MY CHILD BECOMES AN ADULT, YOU WILL HAVE DONE NOTHING TO HELP HER. YOU WILL NOT HAVE CREATED ANY NEW PROGRAMS OR SERVICES FOR ADULT AUTISTICS. MY CHILD WAS NOT HIT BY A BUS, SHE WAS NEVER MOWED OVER. SHE WAS BORN WITH AUTISM. SHE IS DOING WONDERFUL, AND I LOVE HER MORE THAN WORDS COULD EXPRESS. I NEED ASSURANCE THAT THE FUTURE WILL BE A HOPEFUL ONE. I WANT OPTIONS FOR HER, AND I WANT SOCIETY TO RESPECT HER AND SEE HOW TRULY AMAZING SHE IS. YOU DO NOT SPEAK FOR ME, I AM NOT PART OF THE SO-CALLED AUTISM COMMUNITY YOU CLAIM TO BE REPRESENTING. GO FIGHT YOUR FIGHT, BUT DO NOT CLAIM IT AS MY BATTLE TOO.