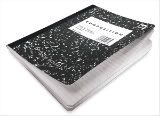 Okay, I'm a couple of days late on this, but seeing as I've written quite a bit on mito, figured I must add it to the list. I've included the parts which I feel have been overlooked by many who have jumped on this study, declaring that MANY autistic children MUST have mito.

Again, the whole fuzzy math thing--read each word and realize when the statistic of 74% and 78% are concluded, that is among 41 children who were SUSPECTED of having mitochondrial disease. These were not just a random sampling of autistic children. These were children who more than likely had other health issues, along with abnormal lab results (which led them to Shoffner and these further studies).


Mitochondrial Dysfunction May Play a Role in Autism Spectrum Disorders Etiology

The statistics many are reading and running with:


Here at the American Academy of Neurology 60th Annual Meeting, a retrospective analysis of 41 children with ASD who were being evaluated for suspected mitochondrial disease showed that 32 (78%) had defects in skeletal muscle oxidative phosphorylation (OXPHOS) enzyme function and 29 of 39 (74%) harbored abnormalities in the OXPHOS proteins.
Again, I can't state it enough: this is NOT a random sample of autistic individuals. These are children who were

already

suspected of having a mitochondrial disorder.
More:
"Obviously, autism is not a single condition but a true spectrum of disorders. There are many ways in which the genes can go awry, and our hope is that this study will open the door to a greater understanding of at least 1 subset of this patient population with metabolic and enzymologist changes," he said.
I'm curious to see if Dr. Shoffner feels that such changes in genes comes from the parents, or via vaccines, environmental toxins, etc. as Dr. Poling & Kirby promote. His point of autism being "a true spectrum of disorders," and that this is only "1 subset" of patients, would lead one to believe he is not ruling out genetic factors (
ala Jenny
, who seems to feel there are
zero
genetic causes for autism). So, again, for the anti-vax group, this is not a definitive finding in their favor. Not by a long shot.
However, he added, further research in unselected populations of autistic patients is needed to confirm these findings.
Exactly.
Lisa Jo Rudy
makes some great points on the significance, if any, of this study.