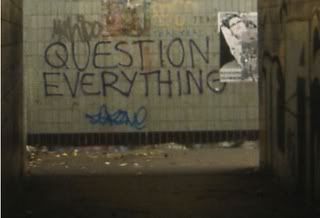 I read this quote on Left Brain Right Brain, it is from David Kirby's blog on the Huffington Post. I have a few questions for Mr. Kirby. Here is the quote:

"But I have personally identified at least a dozen (and there are reports of many more) children with cases in the court who meet the exact same medical criteria as Hannah, and whose cases will almost surely be compensated as well—each time with the attendant media fanfare."
I'm curious, how did he go about "
personally
identifying" these "dozen" children? Can Mr. Kirby offer any documentation of these children? Are parents whose court cases are pending in vaccine court consulting with him? Exactly what criteria is Mr. Kirby using, and what records does he have
access
to in order to "identify" these children?
Lastly, and most interesting to me, are the children that "meet the exact same medical criteria as Hannah." I am assuming these children have had muscle biopsies and diagnoses of mitochondrial disease,
exactly
like Hannah. Otherwise, they could not be categorized as having the "exact same medical criteria" as Hannah. So, I would be curious to know--have these children undergone mitochondrial and genetic testing? What were those results? How did Mr. Kirby gain access to those medical records?